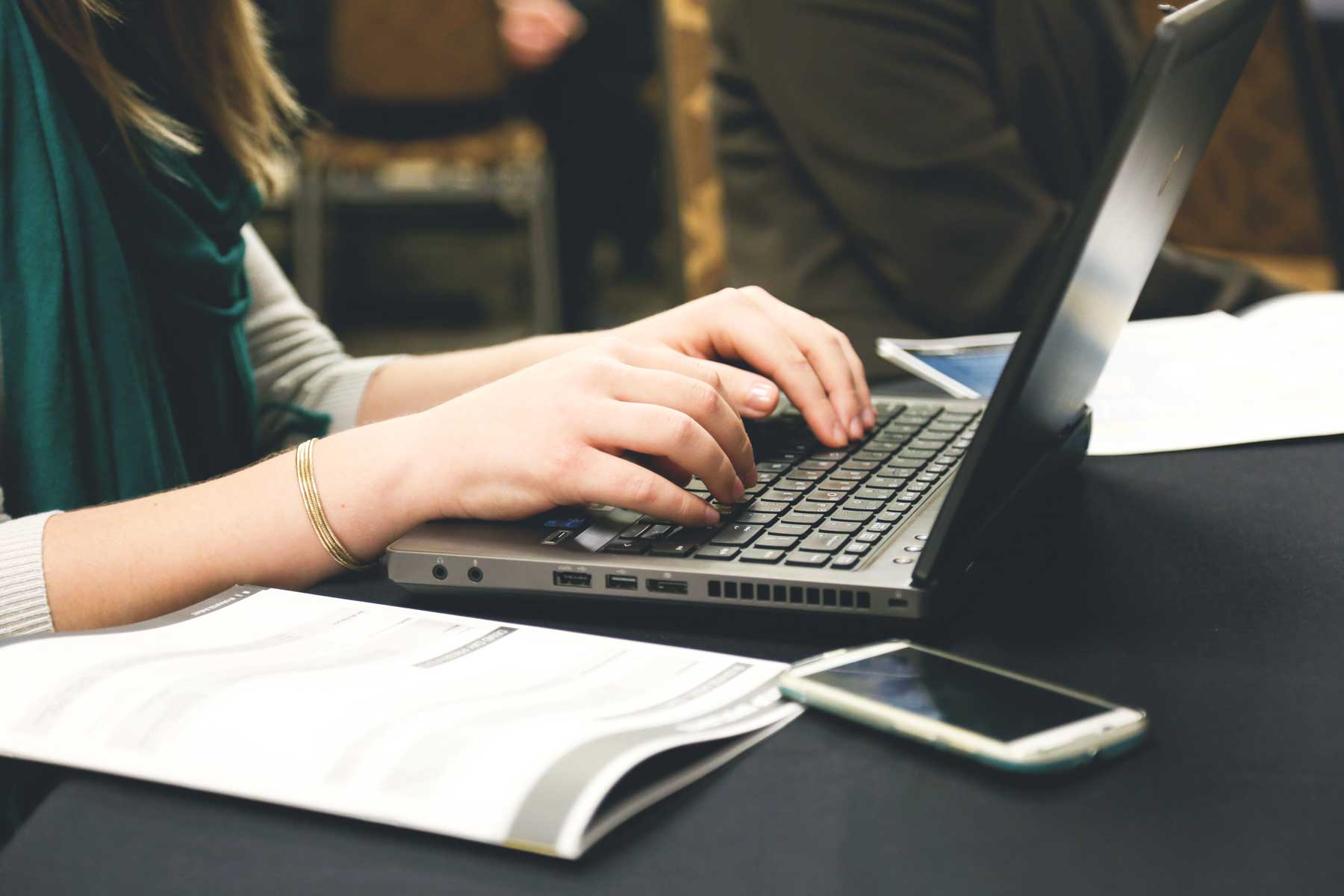 Frequently Asked Questions
We get a lot of digital marketing questions. Here are some answers to some common ones.
How can digital marketing help me grow my business?
The reality is that without a digital marketing strategy, not only can it be challenging to grow, but your business will struggle to compete in the long-term. Yes, you can build up your business on great customer service, compelling products/services and referrals (word of mouth). However, there is a critical mass of people actively looking for your products and services online, sometimes on a daily basis.
Without a comprehensive and creative digital marketing strategy, you might not even be in the running for their business. Additionally, it is highly likely that your competitors are utilizing digital marketing tactics and winning new business from it. Bottom line, digital marketing helps you grow by reaching and engaging with people where they spend over 6 hours each day: online.
Why is digital marketing so important?
People spend, about 6 hours online each day, primarily on mobile devices. That means for 6 hours a day, your business might be able to reach your target audience online using sophisticated digital marketing strategies. Otherwise, your business runs the risk of not being there while people browse, search and engage online.
Besides the mass audience online, there are a ton of studies that have shown just how much digital channels impact the consumers' path to purchase. If you haven't seen the data, feel free to reach out and we'd be happy to meet you in person to talk about it.
How do I select the right digital marketing agency for my business?
When assessing a digital marketing provider, there are a number of qualities that will determine if the agency or provider is right for you. Even if you know nothing about digital marketing, websites, SEO, or any other digital tactic, executing a comprehensive assessment of a digital marketing agency only requires a little bit of time and an examination of the following attributes:
Pricing and Costs: Are they within your price range?
Quality of Work: Any work samples to review?
Reputation (Online Reviews): What do other people/past clients say about them?
Technical Know-How: Do they know what they're talking about and do they share their knowledge in a blog or video resources?
Creative Capabilities: Can you see that they know how to create visually appealing and engaging designs?
Your Overall Perception/Impression: How do you feel when analyzing their website?
Should I hire a professional to design my website or use a DIY website builder?
When it comes to selecting a professional website developer or a do-it-yourself (DIY) technology, we have found that "out-of-the-box" website solutions limit your ability to customize the experience, the design, the features and fucntions, and the technical integrations. On the other hand, professional website developers follow best practices when it comes to site speed, mobile optimization, security and they also utilize industry standard tech and content management systems that offer complete site customization for your needs.
From a pricing perspective, you'll likely pay more in the short-term to hire a pro, but you'll own the website outright, it will be a custom, one-of-a-kind design and you can expand on it as your needs expand. Using a do-it-yourself (DIY) builder means you'll be paying a monthly subscription for as long as you use the platform and you'll not own your site, you'll just be renting it. You'll also need to learn how to navigate the tool on your own, something you probably don't have time/interest to do.
DIY technologies aren't all created the same. There are major variations in how well certain providers perfrom when it comes to page speed, SEO and other key factors.
Pricing for a standard 6-page website done by a professional might range anywhere from $2,500 – $10,000 depending on your technical needs, but is well worth the investment in order to own your digital experience.
Does digital marketing work?
The simple answer is, yes. But digital marketing isn't some formula or pre-set list of tasks or "growth hacks" that simply need to be executed and completed. Digital marketing is the process of testing all kinds of channels and messages to see what inspires your target audience to reach out to your business. You discover what digital marketing tactics and techniques work by testing, measuring and adapting.
Additionally, digital marketing is about understanding what's happening within the digital ecosystem. Websites and algorithms are constantly changing. Digital marketing only works with a comprehensive understanding of how the rules are changing and what needs to be done to address these changes.
I've grown my business without digital marketing, so why would I need it?
There are so many variables at play when it comes to what makes a business grow – location of storefront, local competition (or lack thereof), product/service differentiation, price, personal network, word-of-mouth, etc. However, consumers rely on the Internet to help them make purchase decisions and this is the norm across more and more industries. While you might feel your industry is different, consumer behavior is pretty consistent in that people use the Internet to learn about everything, including your business.
Even if someone gets a referral, many are going online to validate the company to make sure they are legitimate. We believe every business, big and small, needs a digital marketing strategy to succeed long-term.
I just want to rank on Google. Why should I care about other digital marketing tactics?
The reality about ranking on Google, or the science behind search engine optimization (SEO), is that improving your ranking on Google requires that you engage in the digital ecosystem. Your online reviews, your blog content, your social media activity, your website traffic, all of these things contribute to how high you rank for particular keywords. Navigating this complexity takes a lot of work, but investing in it will help set yourself up for success long-term.
When should I hire an employee to manage my digital marketing vs. work with an agency?
The reality for most small businesses is that they don't have $40,000 – $80,000 just sitting around to hire a full-time digital marketing resource. Many go the route of interns, but this is a short-term answer for a long-term problem.
You can hire digital marketing agencies that specialize in small business tactics for a fraction of the cost with 6 – 12 month agreements that don't keep you locked into anything but give enough time for the agency to drive the results you're looking for. In addition, a talented digital marketing agency will be able to navigate the complexity of the space much more efficiently than an entry level candidate or intern.
On the other hand, if you have the funds to hire, you might also consider supplementing an entry level employee with a marketing agency partner that brings a level of expertise and know-how to guide and lead the efforts. This, again, would me more cost effective than hiring a senior marketing professional full-time.
How much should I spend on digital marketing?
The truth is, it's difficult for an agency to move the needle with a monthly retainer less than $1,000/month. While you can get some profesional marketing services at monthly rates under $1,000, your growth and results will be limited because every digital tactic takes time to strategize, plan, execute and measure, that simply can't be done with such a small budget.
In the digital ecosystem there are literally millions of settings, data points, options and techniques that need to be analyzed and understood. Any agency that says they can do it for a couple hundred dollars a month, is very likely leaving some important activity or strategy out.
If you're not ready to commit to any monthly rate, at the very least you should hire a marketing consultant to help you understand the space and provide suggestions on how you can navigate it.